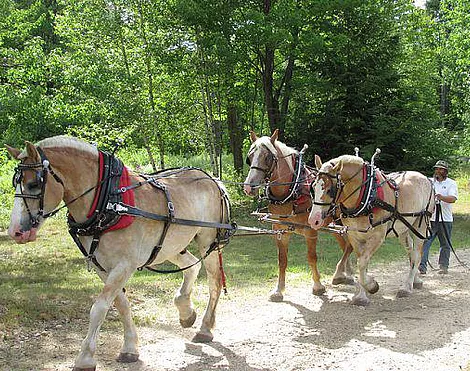 What we do
We are a small family farm offering low impact logging using horses for traction. Equine boarding and training of both horses and humans to drive. We also offer our services of horse drawn hay and sleigh rides for weddings, birthday parties, and other social and community events.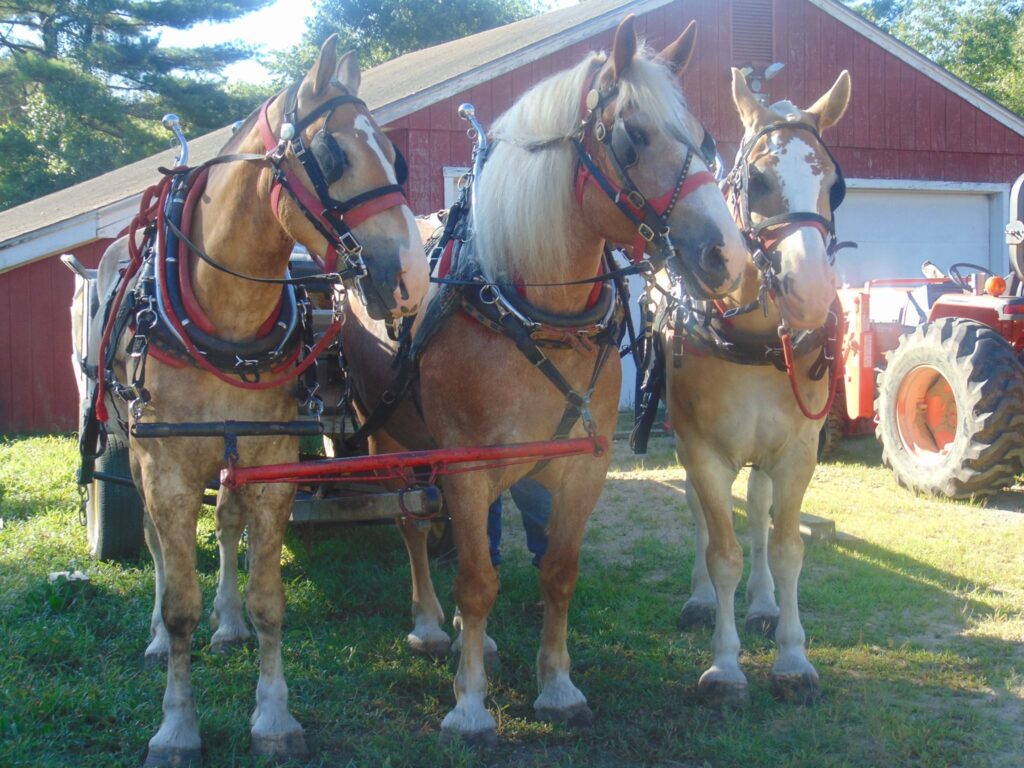 Excellence and Professionalism
We are leveraging our knowledge and enjoyment of horses into somewhat of a secondary "career" path. Confident we can help you accomplish your horsemanship goals we want to introduce ourselves to you as an option. We can help you get your horses or ponies, as well as yourself familiar with pleasure driving safely. In the past we have worked with clients teaching both horse and owner to drive either at the farm or we travel.
Dependable with a strong work ethic we have a good amount of horse sense and experience. Infatuated by old-timey horse logging, the dream has always been to own and raise draft horses and work them in the woods and on the farm. We have been raising Belgian draft horses over the last 15 years at our farm in Loudon, NH. Where we are establishing a certified tree farm using only animal traction.
We have started horses both in harness and saddle to ride and drive. We have worked with Standardbred racehorses both on and off the track. We participate on the fair circuit in NH in both draft horse farmer's classes and pulling horse events. We have driven our horses single, as a team, three-abreast, and in a "Unicorn" hitch. Using horses on country road settings, fields, and in the woods. We use our horses to do as many chores and odd jobs as we can find. Fetching their own hay and grain, going to the transfer station, plowing fields, wagon, and sleigh rides are good examples. I am very interested in and dedicated to helping you accomplish your goals of enjoying your horses. In our opinion, driving horses completes the horse(wo)man and equine experience.